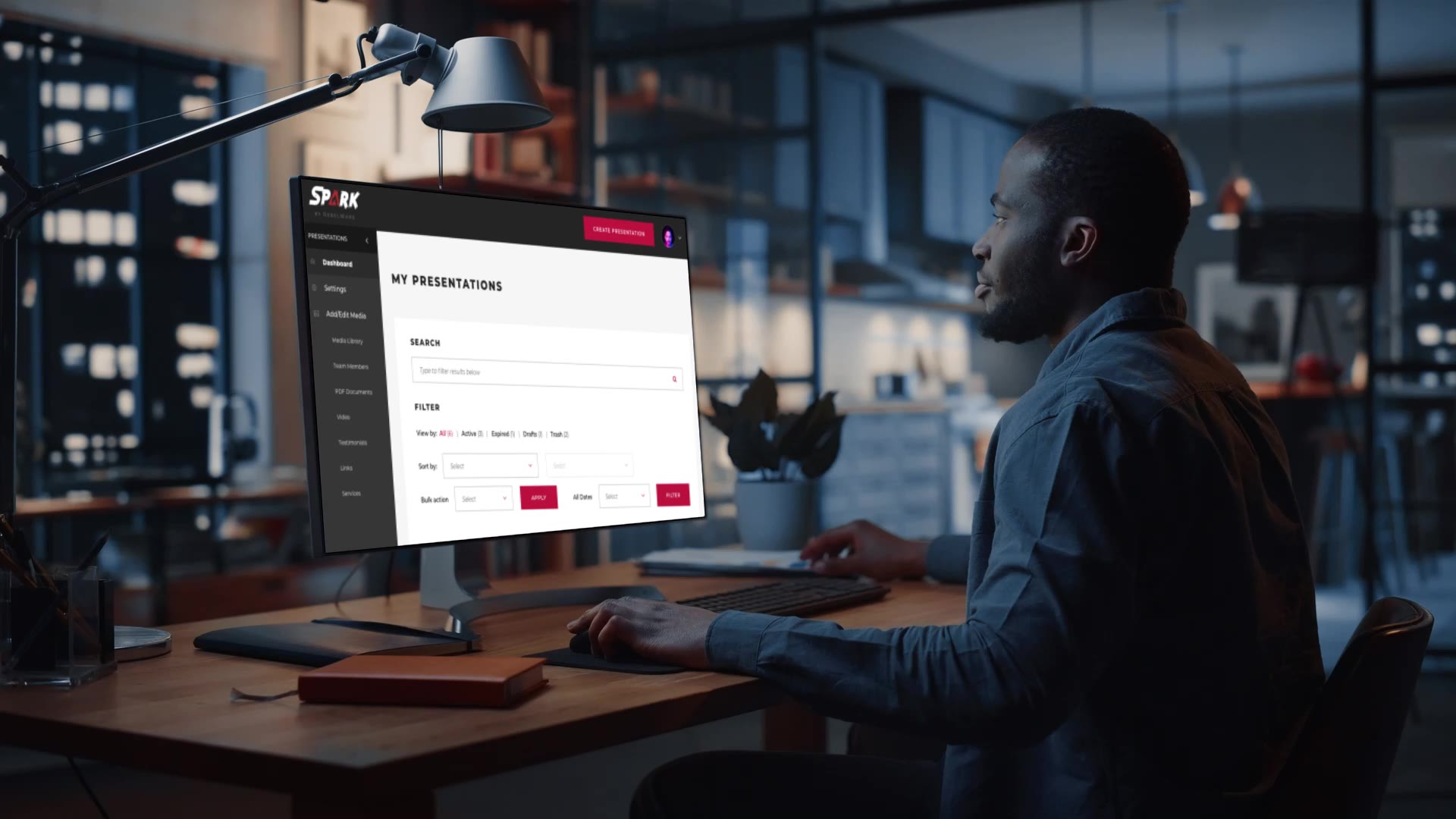 Get Your Sell On
Speed is critical. Companies typically take days to follow up with detailed information requests, dramatically reducing conversion qualification. Imagine if you could speed up the process and close the gap from days to minutes.
Enter Spark.

;
Spark Better Content
Spark is our fully customizable landing page-builder that presents content in a format tailor-made for specific audiences across a broad range of applications, including contact forms, sales enablement, welcome, onboarding, and more.
We created Spark specifically to deliver information to key audiences in a fast, consistent, branded, engaging, and trackable way. Spark places all your sales engagement materials directly in your sales team's hands, the lag time in waiting for a response. Spark can help in any situation that requires quick, customizable presentation of documents, including sales, marketing, training, compliance, HR, and more.
How Spark Works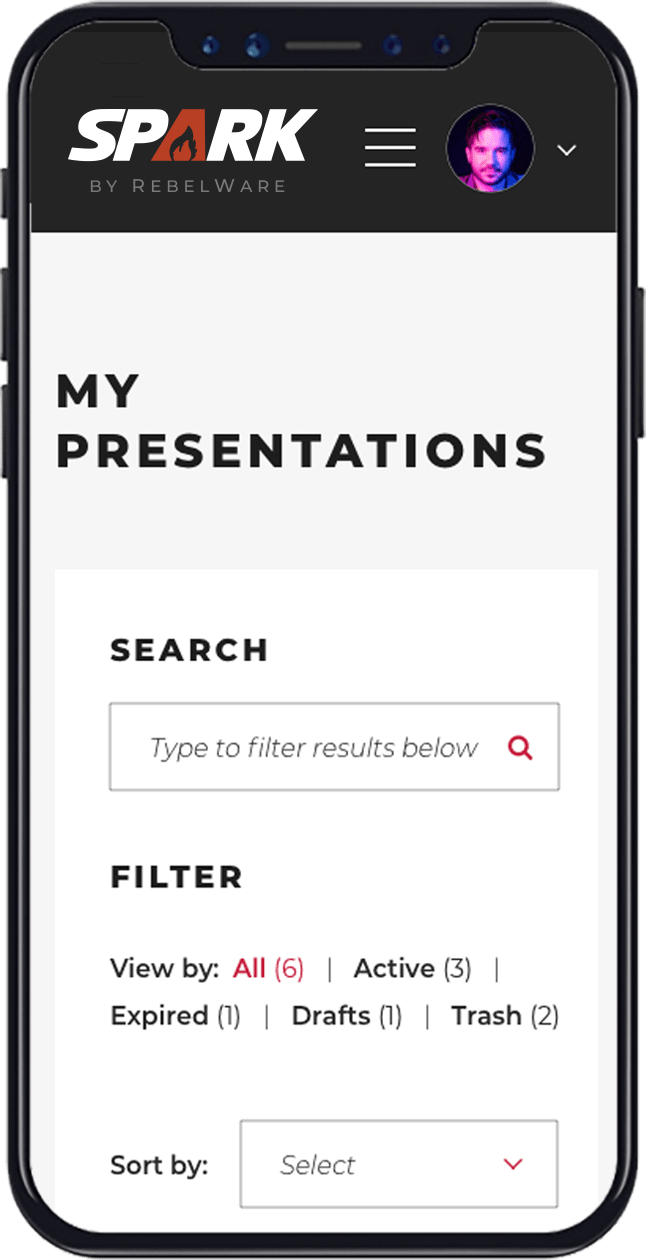 We vow that Spark will:
Close the sales funnel gap by allowing sellers to quickly find, customize and deliver content to prospects/customers
Organize and distribute information in a central location
Mitigate the risk of sellers using content that's outdated and not aligned to current messaging
Securely archive digital materials to easily and personally distribute any combination of documents, videos and other collateral to prospects in real-time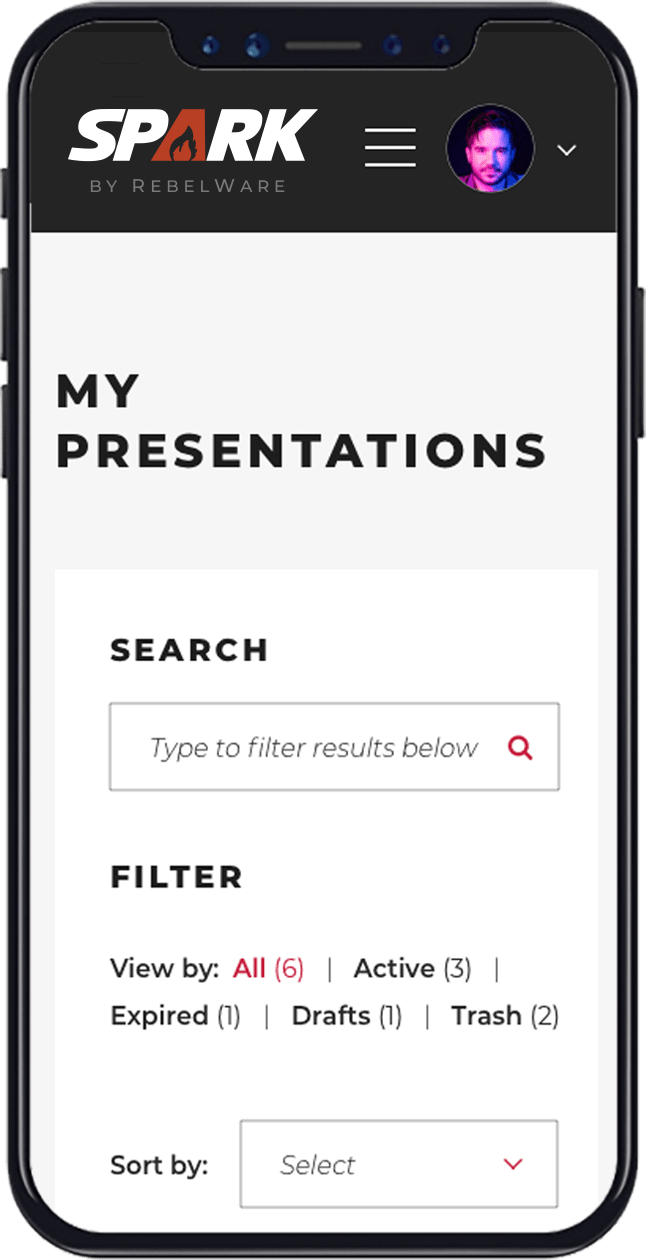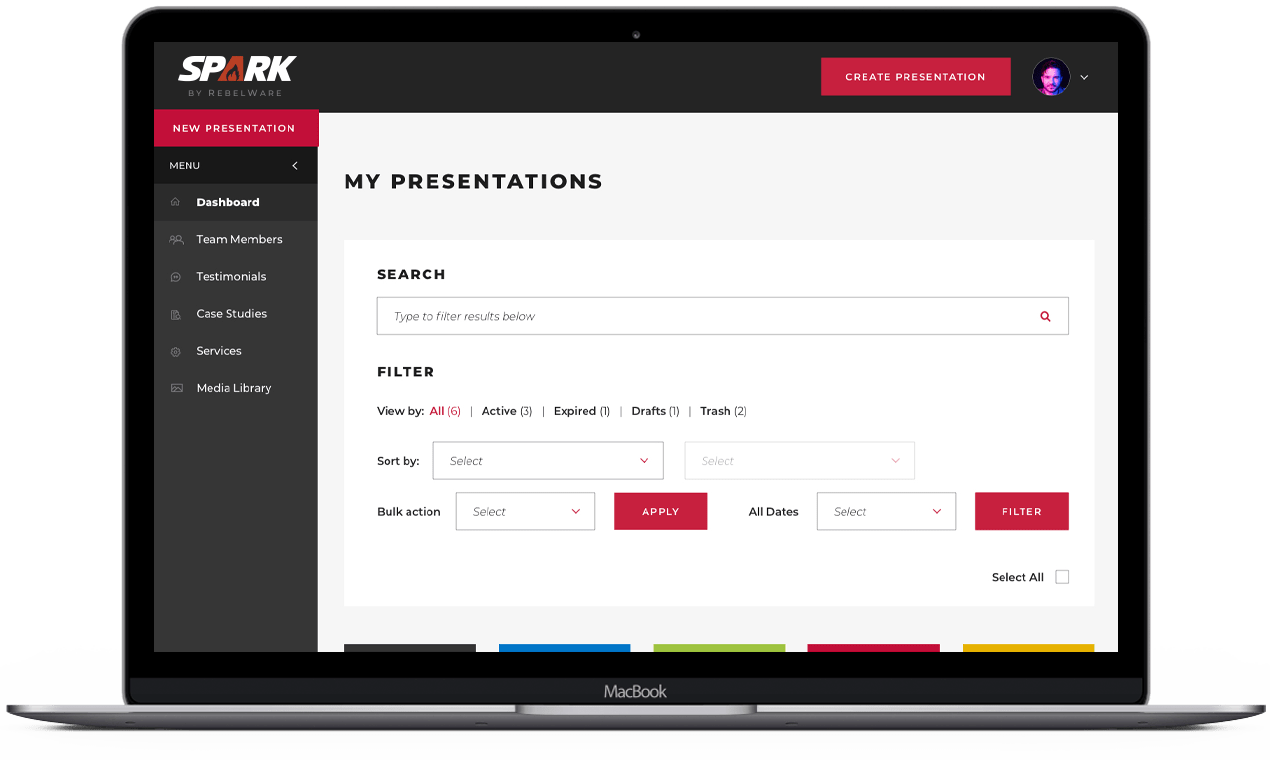 Custom and Templated Layouts
Writer's block? Have no fear. Our presentation layout library includes three default templates to get you started. Users can also select a mix of preferred content blocks and save as a custom template for easy use by all team members later on.
Secure Settings
Select your level of visibility by user level and for each layout you create. Spark allows you to make published layouts public (customized URL slugs), private (visible to team members and admins only), or password protected (Password123! only, please).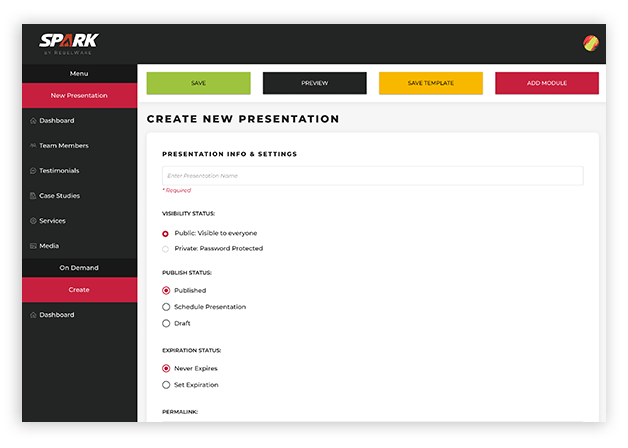 Simple Publishing
Immediately publish a layout or schedule one to be available after a certain date — who doesn't love getting ahead of their to-do list? Proactively manage your layouts library by setting expiration dates down to the minute.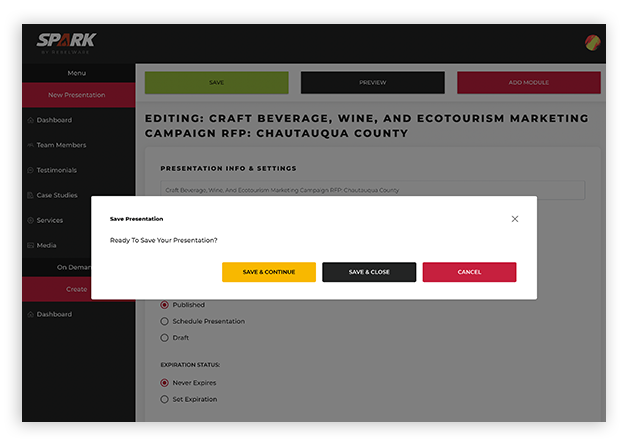 Content Cleanse
Say goodbye to archaic content. Simplify your content management process when it comes to sales by using Spark's content blocks. Even a toddler can figure out to add, edit or remove one — it's that easy. No more searching for the latest testimonials, logos or PDFs ever again.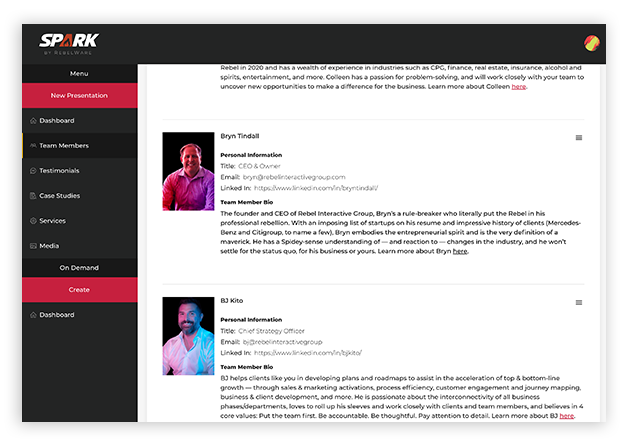 Want to witness RebelWare in action?
Schedule a demo to learn more about what can do for your lead generation marketing.
Other RebelWare Products
Only if You Need to Fix More Things in Your Company